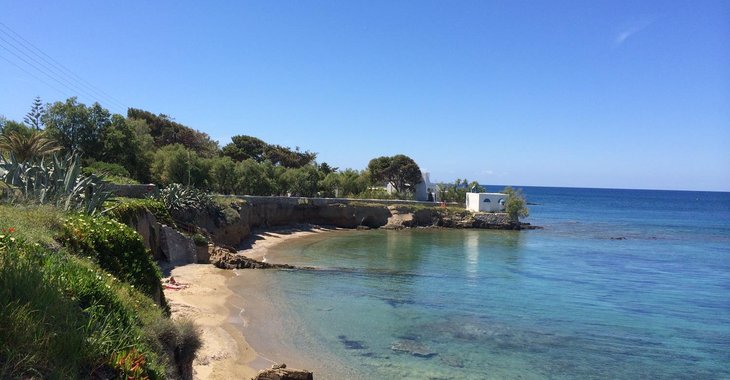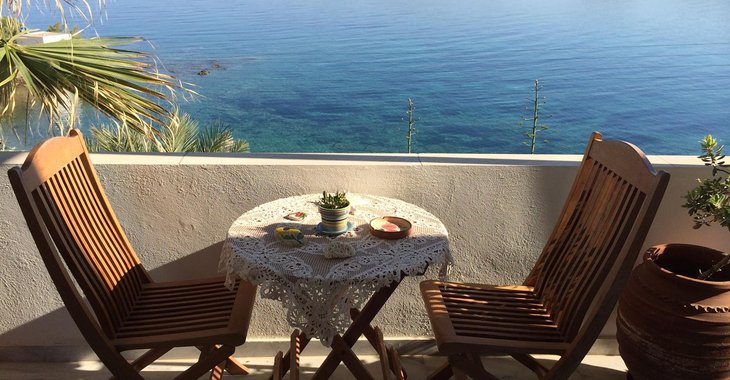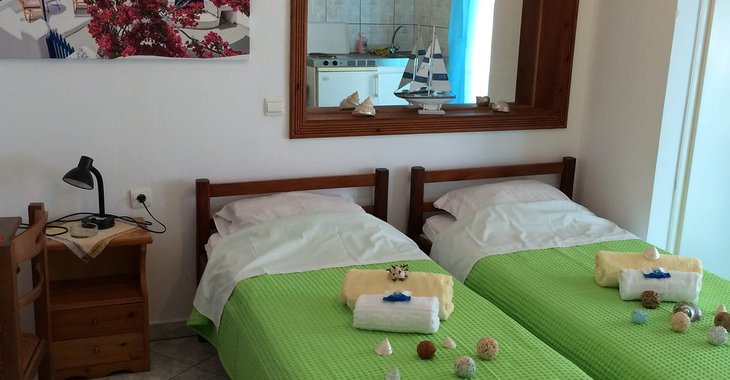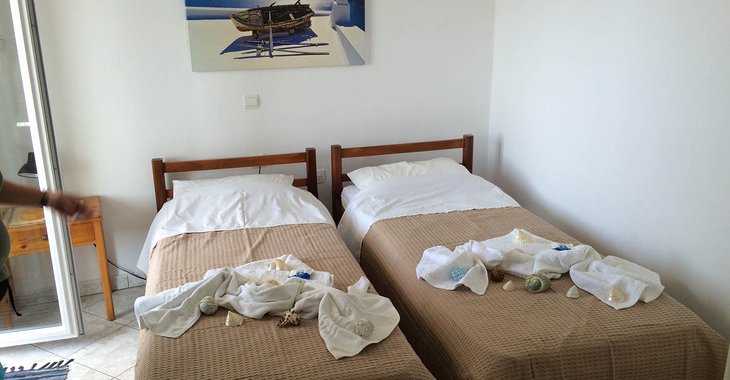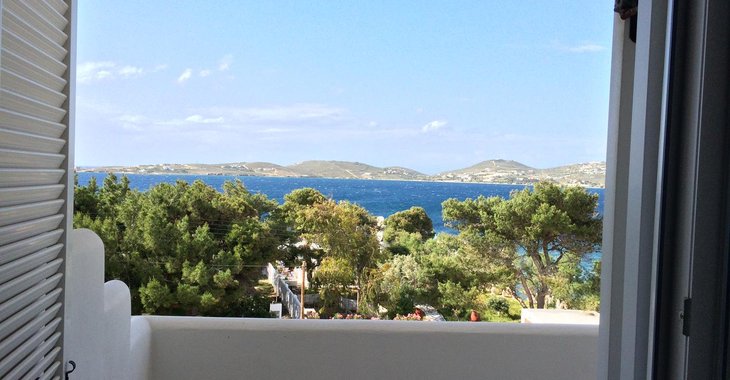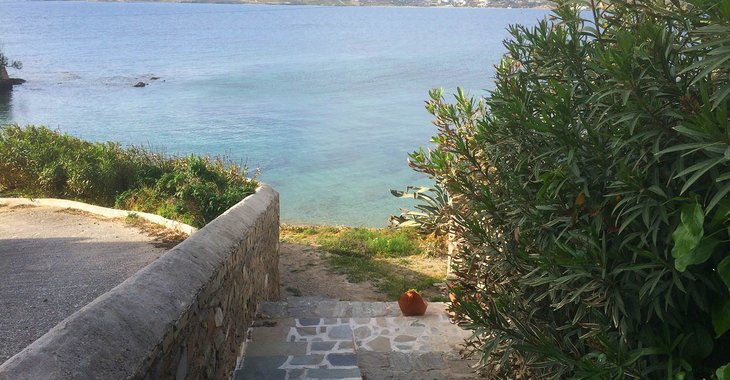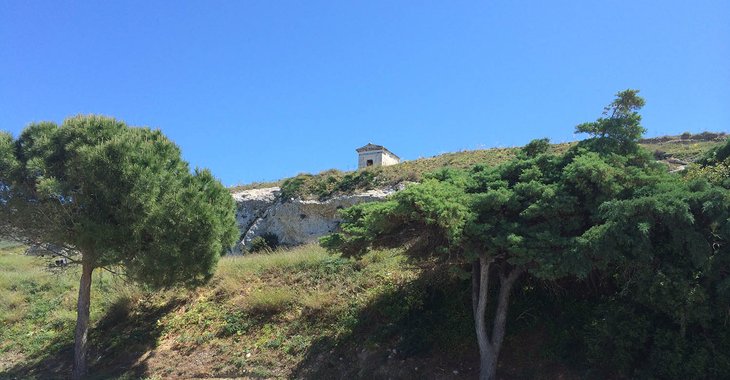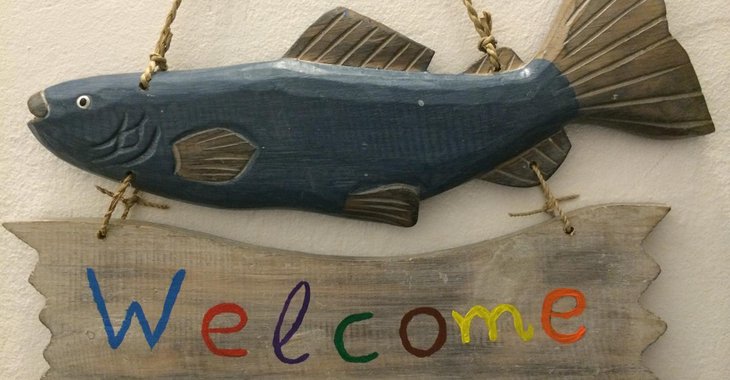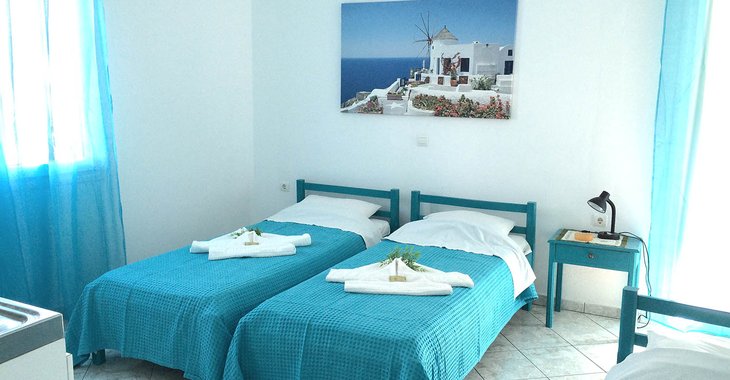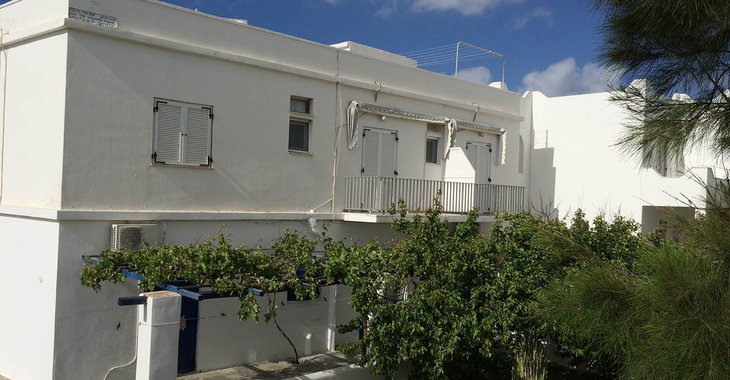 Paros Rooms Dora - Cheap Accommodation by the Beach
Paros Rooms Dora offer ideal accommodation for your holidays in Greece. The rooms have immediate access to the beach (50m.), view to the Aegean Sea and the sunset, short distance to Parikia centre and discount prices!
Paros Rooms Dora offer Twin, Triple and Quadruple accommodation in rooms, self-catering studios and 2 bedroom apartments. Amenities include TV, air-conditioning, WiFi, fridge, shower bathroom, hair-drier, and balcony with view to the garden or the sea.
The rooms have a parking area and there's a nearby rent-a-car & bike agency.
The accommodation is run by a typical Parian couple, who, unfortunately, doesn't speak very good English – so you are kindly requested to make all booking requests or other arrangements via email.
The area of the rooms is called Germanika. It is a privileged location of Paros, combining the relaxing atmosphere of the island's countryside, the beach right below (50m.) and short distance to the main seafront road of Parikia (350m.) with plenty of restaurants, bars & cafes. The archaeological site of the ancient Greek temple of Asclepios is a few meters up the road and the beach of Souvlia with well-known beach bars is at 850m.
Paros Rooms Dora offer cheap accommodation starting from €25 in low season up to €55 in August. Staying at Dora, you'll get the best out of your holidays on Paros, Greece!
Paros Rooms Dora Parikia Paros Greece
Tel. +30 22840 21049, 6944 970418 & 6948 151102